Fernando Velazquez, left and Steve Cook take off on a hike across the dry lakebed of Lake Mendocino at the south entrance of the lake, Thursday Nov. 7, 2013 in Ukiah. A dry winter and abnormally dry fall have exacerbated the drop in local reservoirs. (Kent Porter / Press Democrat)
Inland 70 minutes east of Stevenswood Spa Resort, near the town and county seat Ukiah, in Mendocino county is the beautiful recreational Lake Mendocino which is the principal water source for communities and agricultural users from Healdsburg to Ukiah, is now at its forth lowest level since 1959, and a sizable chunk of it is silt. The water level is alarmingly low, with just over 34,000 acre feet of stored water and vast patches of lake bottom around it, thanks in large part to an extremely dry spring. 
The Press Democrat has reported that Chinook salmon, still yet only in small numbers have begun migration up the Russian River and are encountering shallow spots near Healdsburg that may need to be remedied, though water already is being released daily from Lake Mendocino at a rate of about 125 cubic feet per day.
Shifting to the Mendocino coast where everyone that does not live in a city limits depends on their own wells to produce the needs of the property owner. The water table has dropped significantly on the coast and lots of property owners have been conserving even more than usual to keep sustainable with their water needs. 
Mendocino Water Company, Water Truck with a 3,500 Gallon Stainless Steel Tank
The Mendocino Water Company as they state (we take frustration out of hydration) is a family owned business since 1978 and is licensed and certified by the state of California. For close to 30 years, they have worked with home owners, business owners and pool builders up and down the coast from the south to Point Arena to past Westport on the coast up Highway 1 to Rockport and everybody in between and also supply the inland valley's as well, with fast and friendly bulk potable water delivery to suit the needs of everyone that needs water with their company truck that has a 3,500 gallon stainless steel tank.
Stevenswood Spa Resort
Stevenswood which has been in business for 25 years and has received the Four Diamond Award from AAA for the last 22 consecutive years, not only features the hotel with 2 canyon-rimmed Jacuzzi's  and an ocean view exercise room with new cardiovascular equipment and sauna, but also the Indigo Eco-Spa, gift shop, wine bar and of course the highly Zagat rated restaurant at Stevenswood.
The Stevenswood property also runs on its own well system. Actually Stevenswood has 2 wells that feed a 10,000 gallon storage tank. A little over 2 months ago, Stevenswood found itself buying water for the needs of the resort as the water table had fallen drastically. After several visits from the water truck to keep up with the demand of water needed to maintain the resort with the restaurant and hotel the primary users of the water and meeting the needs of our hotel guests that it was a long thought out and hard decision that needed to be made was to simply close the restaurant temporarily for dinner service which totally balanced out the water needs for the hotel and the guests and all other services Stevenswood has to offer.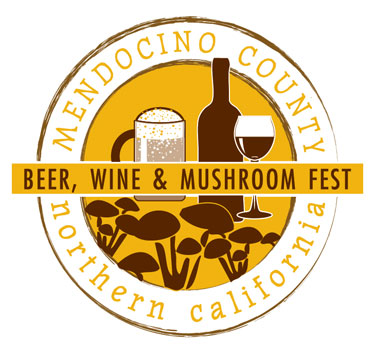 As a final note, Mendocino county starting on November 1 – 10 was holding its 14th Annual Mendocino County Wine, Beer and Mushroom Festival. Every fall around October when the rains begin, the mushrooms flourish in abundance. Mendocino county grows over 3,000 types of mushrooms that pop up in the county every year. Over 20 types of choice edible wild mushrooms grow in our forest. Mendocino county harvests between 350,000 – 500,000 pounds annually. Needless to say we are still waiting for the rain so the festival did suffer without any rainfall to produce the wild mushrooms that Mendocino county is also famous for.