1st Concert Playing November 16, 17, 2013
The Symphony of the Redwoods will be starting their 30th Season with their first performance on November 16, 17, 2013 with Allan Pollack Music Director. Conductor Pollack has inspired and developed the orchestra into a very impressive and dedicated musical force. They have performed the well known classics as well as challenging and interesting pieces. 
The Fall Concert with The College of the Redwoods Community Chorus will be performing with Matthew Miksak, bass-baritone and Anna Lucas, soprano. They will be performing Vivaldi: Concerto Grosso, Respighi: Trittico Boticelliano, Mozart: Symphony 35, Bach: Sleepers Awake Cantata 140.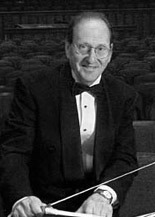 Allan Pollack, Conductor
Allan Pollack has served as the music director and conductor of the Symphony of the Redwoods and also currently serving as Artistic Director for the Mendocino Music Festival, and served as Artistic Director/Conductor for the Camellia Symphony Orchestra in Sacramento for eight years. Dr. Pollack received a PhD in composition from UC Berkeley in 1984, and has since written several works for orchestra and chamber ensemble. He has had an extensive teaching career in the Bay Area, including a 35 year lectureship at UC Berkeley, various appointments at the Conservatory of Music, San Francisco State University, and the San Francisco Community Music Center. Pollack's commitment to excellence has inspired musicians and audiences alike and over the years, he has played a significant role in developing and sustaining musical life on the North Coast.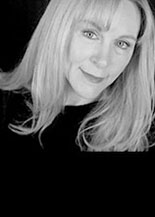 Anna Lucas, Soprano
Anna loves her hometown Fort Bragg where she teaches private voice lessons, and has enjoyed singing with the Symphony of the Redwoods many times. Anna has also appeared in productions of Opera Fresca, Gloriana, the Mendocino Music Festival, Cinnabar Opera Theatre, Opera San Jose, and Pocket Opera San Jose.
Matthew Miksac Bass-Baritone
Matthew Miksac, is a frequent performer in the Mendocino area and also resides and works in the Mendocino area. He graduated with a major vocal studies from San Francisco State University and continued his studies at the San Francisco Conservatory of Music and in Germany. He has performed with the San Francisco Opera Chorus, West Bay Opera, Lamplighters, and Oakland Opera, and the Mendocino Music Festival. He has performed with the San Francisco Opera Chorus, West Bay Opera, Lamplighters, and Oakland Opera, and the Mendocino Music Festival. He has performed as bass soloist in Beethoven's Ninth Symphony, The Marriage of Figaro, Colline in Puccini's La Boheme, the Commendatore in Mozart's Don Giovanni, Sparafucile in Verdi's Rigoletto, Don Bartolo in Rossini's The Barber of Seville, Angelotti in Puccini's Tosca, Sarastro in Mozart's The Magic Flute, Don Magnifico in Rossini's La Cenerentola, Guglielmo in Mozart's Cosi fan Tutte, Frank in Strauss' Die Fledermaus, Falstaff in Nicolai's The Merry Wives of Windsor, and the bass soloist in Verdi's Requiem, and has also performed in 1995 the role of Don Quixote in the Gloriana production of The Man of La Mancha.
Location: Cotton Auditorium. From Main Street (Highway One) in Fort Bragg, head East (a right turn if you're coming from the South) on Fir Street. Cotton Auditorium is six blocks from Main Street at the intersection of Fir and Harold Street. GOOGLE MAP