Presented by the Fort Bragg Center for the Arts Music Series, is Pianist Carolyn Steinbuck and Cellist David Kadarauch on April 21, 2013 at 3:00 pm at Preston Hall, 44831 Main Street, Mendocino. These are two of our remarkable local musicians, who will be performing works by Bach, Gershwin, Albeniz, Lou Harrison, and Brahms.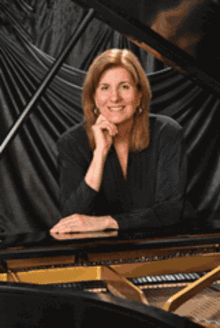 CAROLYN STEINBUCK has been active in the musical life of the Mendocino community as a pianist, conductor and teacher for over 35 years. Her piano teachers include her mother, Marion James (through high school); Robert Dix Lincoln at Douglass College in New Jersey (B.A. '67); Gunnar Johansen and Tait Sanford Barrows at the University of Wisconsin in Madison (M.M. '69); Barbara Shearer of Berkeley; and Karl Ulrich Schnabel, with whom she studied for over 20 years. She was a part-time music instructor at College of the Redwoods from 1976 through 2007 and at Santa Rosa Junior College from 1982 through 2007. From 1986 to 1996, she was Executive Director of the Mendocino Music Festival. Over the past 25 years, she has performed with the Mendocino Music Festival as a chamber player, chorus master, piano soloist and conductor. For 24 years, she directed the College of the Redwoods Community Chorus and the South Coast Community Chorus/Hwy 1 Jazz Choir, and was a regular guest conductor of Symphony of the Redwoods, retiring in 2007. She recently returned to conducting as director of the Coastal Singers in Point Arena, and she continues as Chorus Master of the Mendocino Music Festival Chorus. In October 2010, she performed a solo piano recital for Concerts Grand in Ukiah and Opus in Mendocino.
DAVID KADARAUCH
Principal Cello
David Kadarauch, Principal Cellist of the San Francisco Opera Orchestra for the last 37 years, was born in Washington, D.C. and educated at the Curtis Institute of Music and the Vienna Academy, where he studied on a Fulbright Scholarship. A winner of the Philadelphia Orchestra Youth Auditions, Mr. Kadarauch soloed with that orchestra in 1968, and was a finalist and prize winner in the Prague International Competition for Violoncello in 1970.
David recently retired from the position of Principal Cello with the San Francisco Ballet, a position he held for 29 years. Married with two grown children, he divides his time between Berkeley and Mendocino. Chamber music, teaching, and antiquarian books are other interests.
Tickets purchased in advance are $20 and may be purchased by mail by sending your check made to F.B.C.A. to F.B.C.A. 13110 Pomo Lane, Mendocino 95460. Please include a stamped return envelope.
Stevenswood Spa Resort is only 2 minutes south, of Mendocino, and Preston Hall, Main Street, Mendocino. Plan on coming to the coast and enjoy one of our suites, dinner and relax and get pampered in our spa.
For dinner phone 707-937-2810 or online at urban spoon.
For lodging phone 707-937-2810 or online at reservations.
For spa reservations phone 707-937-2810 or online at Indigo Eco-Spa.